"Taking the confusion out of Original Medicare and Medicare Supplement Choices"
Stacey Johnson is the founder and President of the Your Insurance Gal Agency. Stacey has been an insurance agent for 18 years and is licensed in all lines of the insurance business and holds health insurance licenses in the states of Washington, Oregon, Arizona, Montana, Massachusetts, and Texas. An extension of her love for her community and the elderly, Stacey has made Medicare Supplements, Health Insurance and Life Insurance her primary areas of specialization. Her work with the elderly spans over 25 years, and she has worked with seniors in the areas of care giving, business administration at the Quarry Senior Living, care management, and at the Clark College Mature Learning program.
Biographical Sketch
Stacey L. Johnson backs her senior services with a rich educational background.  She graduated Magna Cum Laude in 2004 with a Bachelor of Arts (B.A.) degree in Human Development.  She has a minor in Political Science and a concentration in Aging and as well as a Masters of Public Affairs from Washington State University.  She has also previously obtained a Management Accounting degree from Colorado Springs College of Business. Stacey has received numerous awards for her academic achievements, volunteerism, and community involvement.  She graduated "With Highest Honors" distinction from Clark College and maintained a spot on the President's Honor Roll. She is also a recipient of the Maxine McReynolds Kirmaier Memorial Endowed Scholarship (2003), the College of Agriculture, Human, and Natural Resource Science Scholarship (2004), Washington State University Alumni Association Scholarship (2004), and Vancouver Rotary Club of Vancouver, Washington Scholarship (2004). She is a member of Kappa Omicron Nu and Phi Theta Kappa honor societies.  She is affiliated with the American Society for Public Administration and the Gerontological Society of America, the National Association of Health Underwriters, and is a founding member of the Battle Ground chapter of Rotary International.
Stacey has dedicated over 20 years to working with seniors in the areas of administration at senior living facilities, senior volunteer coordinating, and care management.  Stacey's passion for senior service started from caring for her own family. Her own father's battle with Parkinson's Disease inspired her to pursue her public administration degrees and caring for her elderly grandmother ignited Stacey's love for senior service. When her grandmother passed away at age 103, Stacey missed assisting in retirement center events and functions and serving seniors through Medicare was a perfect transition.  In addition to senior service, she has also started and chaired neighborhood associations and been an active volunteer, sitting on church, city, and school boards. She was a founding member and former President of Fisher's Creek Neighborhood Association. In her time of service, she attended monthly and quarterly leadership trainings with local government officials. She also has a long record of serving on school and church boards from 1988-2003.  She has been active in politics, serving as a campaign worker for multiple candidates and advocated for policies for senior health issues throughout the years. She most recently lobbied on Capitol Hill for greater transparency in medical and prescription drug billing. Stacey feels strongly about community involvement and that belief that one person has the ability to make a very big difference.
Stacey is nationally certified to offer Medicare plans as well as certified and appointed with all major insurance companies in Washington and Oregon. Stacey is also a certified broker for the Washington Health Plan Finder and the federal Health Insurance Marketplace. Stacey complements her health insurance offerings with ancillary products such as dental, vision, critical care, long term care, and life insurance and is in her 19th year of insurance producing. She founded Your Insurance Gal Agency in 2015 and moved into her brick-and-mortar location on 92nd Avenue that summer. Stacey's agency has grown and evolved over the years, accumulating a diverse team of agents and administrators who all share Stacey's passion for senior care. Viewing Your Insurance Gal Agency as her legacy, Stacey has invested in and coached many up-and-coming agents to be guides and advocates for Medicare beneficiaries.
In her personal life, Stacey enjoys gardening, attending community events, reading, and exercising. She is also an avid patron of music and the arts. Fond of food and culture, she loves traveling and discovering new places. She lives in Battle Ground and is rarely seen without her sidekick, a tuxedo cat named Sebastian, at her side.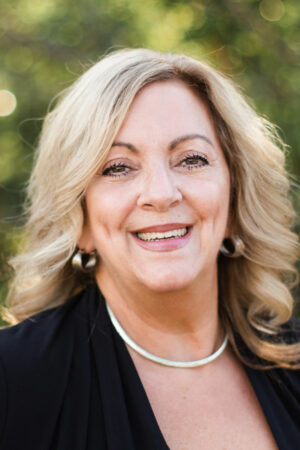 Caring for her community and for the people who reside here is of utmost importance and the cornerstone of the Your Insurance Gal Agency.
Community Involvement & Associations:
Battle Ground Rotary Club charter member 2009 to present
Chair, Fisher-Mill Plain Neighborhood Association 2005-2009
President, Language Academy PTA 2006-2007
Vancouver-Clark Parks and Rec Citizen's Advisory Committee member 2006
Vancouver Library bond steering committee member 2006
Community Development Block Grant committee member 2005
First Officer, Cornerstone School PTF 2007-2010
Past Board Member, PTF-Private Elementary School (5 years)
Past Secretary, Parent Board-College Preparatory High School (4 years)
Founder & Former Chair, Fishers Creek Neighborhood Association