"Taking the confusion out of Original Medicare and Medicare Supplement Choices"
Stacey is the founder and President of the Your Insurance Gal agency. Stacey has been an insurance agent for 15 years and is licensed in all lines of the insurance business and in the states of WA & OR. She has made Medicare supplements, health insurance and life insurance the primary focus of her personal business. For over 25 years Stacey has worked with seniors in the areas of care giving, business administration at the Quarry Senior Living, care management, and at the Clark College Mature Learning program. She holds a Bachelor of Arts in Human Development (minoring in Aging) and a Masters of Public Affairs from Washington State University.
Biographical Sketch
Stacey L. Johnson was a student of Washington State University, Vancouver, WA.  She graduated Magna Cum Laude in 2004 with a Bachelor of Arts (B.A.) degree in Human Development.  She has a minor in Political Science and a concentration in Aging.  She will be starting her graduate work fall of 2004, pursuing a Master of Arts (M.A.) degree in Public Affairs at Washington State University.  She has previously obtained a Management Accounting degree from Colorado Springs College of Business. She has received numerous awards for academic achievement, volunteerism, and community involvement including graduating "With Highest Honors" distinction from Clark College, attaining the President's Honor Roll, and for her volunteer work both at local schools and in the community.  She is a recipient of the Maxine McReynolds Kirmaier Memorial Endowed Scholarship (2003), the College of Agriculture, Human, and Natural Resource Science Scholarship (2004), Washington State University Alumni Association Scholarship (2004), and Vancouver Rotary Club of Vancouver, Washington Scholarship (2004). She is a member of Kappa Omicron Nu and Phi Theta Kappa honor societies.  She is affiliated with the American Society for Public Administration and the Gerontological Society of America.
Stacey has a BA in Human Development with minors in Aging & Political Science, a Masters of Public Administration and over 20 years of working with seniors in the areas of administration at senior living facilities, senior volunteer coordinating, and care management. She graduated Magna Cum Laude in 2004. Her minors were in Aging and Political Science. Her own father's Parkinson's disease was the impetus for several years of research in this area during her undergraduate years. She continued on to pursue a Master's degree in Public Affairs, graduating in May of 2007.
Following her passion to work with seniors in the community, Stacey returned to Washington State University to pursue a degree in Human Development where Stacey is active in the community. She has started and chaired neighborhood associations and been an active volunteer, sitting on church, city, and school boards. She has received numerous awards for academic achievement, and for her volunteer work both at local schools and in the community. She feels strongly about community involvement and that one person has the ability to make a difference. She is married to Tim and their blended family includes four children and four grandchildren. Her hobbies include enjoying her pets (a Yellow Lab and 2 Siamese mix cats), watching her 8 year old son compete in sports, and traveling.
Stacey has a long history of volunteer work.  She is a founding member and current President of Fisher's Creek Neighborhood Association (2002-present).  She oversees eight of the Fisher's Creek committees and chairs two. She is responsible for the neighborhood quarterly newsletter. She attends monthly and quarterly leadership trainings with local government officials. She is actively involved with Washington State University, and will be serving on the Associated Students of Washington State University Vancouver (ASWSUV) as a Senator during the 2004-2005 school year. She is also a member of the Public Affairs club. She has served on school boards and church boards from 1988-2003.  She has been active in politics, serving as a campaign worker for both candidates and on issues throughout the years. She was a delegate for the 2004 Clark County Democratic Presidential Convention. She served as a volunteer for the Hood to Coast relay race from 1996-1998.
Stacey has owned an environmental company, a bookkeeping service, and a health and nutritional business.  She has a background in and vast experience with office management, human resources, budgetary functions, customer relations, and sales and marketing.  She has worked as a case manager both privately and for a public agency. She has worked in a variety of positions both in private and public organizations. Some of these organizations include the City of Colorado Springs, Brazier Forest Industries, Allwaste Asbestos Abatement, and Columbia River Mental Health. She has worked for the Clark College Mature Learning Department as a volunteer coordinator, for the Washington State University library as a library clerical assistant while attending school, and most recently volunteered for the Washington State House of Representatives.
Stacey has an affinity for the elderly and is active with assisting in the needs of her 97 year old grandmother.  She regularly participates in functions and events at her grandmother's retirement center. She has a goal of utilizing this interest in the aged to work in implementing and initiating policy regarding older adults.  She also is devoted to her children and likes being involved in their activities.  Stacey has two cats and yellow Labrador who are frequently at her side.  She enjoys gardening, community events, reading, and exercising.  She is a patron of music and the arts. She is particularly fond of spending time at the Oregon Coast and enjoys sight-seeing. She is interested in history and has traced her family roots back several hundred years.
Stacey is nationally certified to offer Medicare plans as well as certified and appointed with all major insurance companies in Washington & Oregon. Stacey also is a certified broker for the Washington Health Plan Finder & Cover OR which will begin offering qualified health insurance plans for individuals and groups effective 1/1/14. Stacey complements her health insurance offerings with ancillary products such as dental, vision, critical care, long term care and life insurance and is in her 11th year of insurance producing. With a long­standing involvement in community, school & church committees and boards Stacey strives to give back to the community. Her particular interests lie in park development, parent groups of the schools her children have attended, neighborhood associations, libraries, and in Rotary International.
Stacey's background has taken many paths. She obtained her Management Accounting degree early in her career. It led her to work with small businesses and personal clients many of whom were retired or approaching retirement. She found that this demographic was her niche. She then became a case manager for 9 years which prepared her for manage her 100 year old grandmother's care after her mother passed away a few years ago. A neighbor of the Quarry of herself for the last 14 years, she has watched the Quarry rise up from the rock that was once mined there.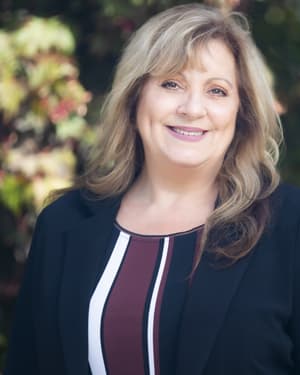 Caring for her community and for the people who reside here is of utmost importance and the cornerstone of the Your Insurance Gal Agency.
Community Involvement & Associations:
Battle Ground Rotary Club charter member 2009 to present
Chair, Fisher-Mill Plain Neighborhood Association 2005-2009
President, Language Academy PTA 2006-2007
Vancouver-Clark Parks and Rec Citizen's Advisory Committee member 2006
Vancouver Library bond steering committee member 2006
Community Development Block Grant committee member 2005
First Officer, Cornerstone School PTF 2007-2010
Past Board Member, PTF-Private Elementary School (5 years)
Past Secretary, Parent Board-College Preparatory High School (4 years)
Founder & Former Chair, Fishers Creek Neighborhood Association