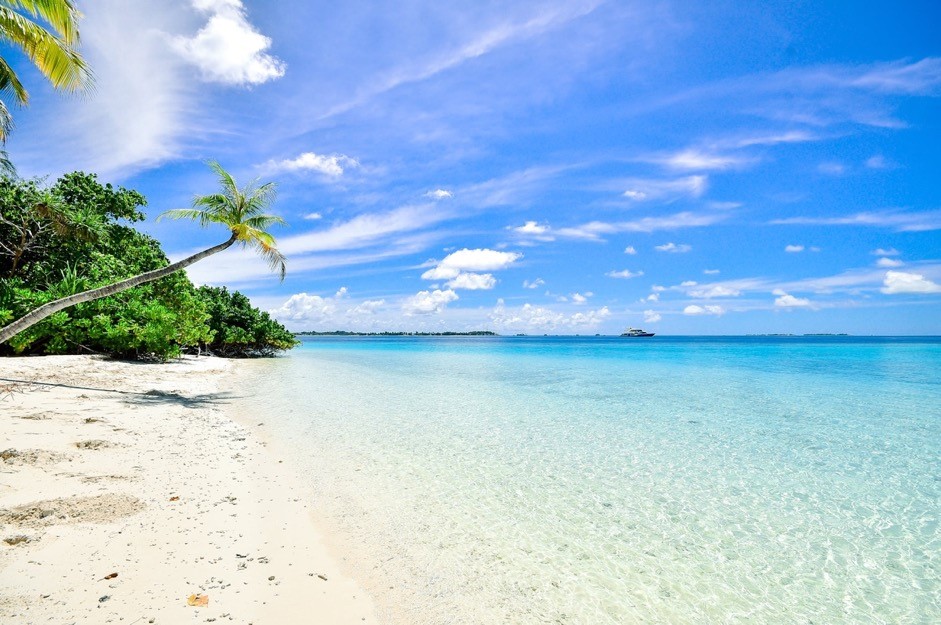 Are you considering retiring overseas? Living abroad presents the opportunity to see the world while living at a fraction of the cost. Today, more than 650,000 American seniors are living outside the United States according to the Social Security Administration.
But, where in the world should you retire? Here's a list of the top places to retire covering everything from the cost-of-living to climate, healthcare, and culture as well as political stability and visa requirements.
Costa Rica
Thanks to its affordable living, top-quality healthcare, bargain real estate and wonderful landscape, Costa Rica takes the cake for the best place to retire this year. You can center yourself with a morning surf or yoga class, fuel your body with a farm-fresh food and spend the day exploring the misty rainforests and simmering volcanoes, not to mention the endless selection of pristine beaches.
Average consumer prices are 24% lower than North America, and you can expect to cut your rental price in half! A couple can live very comfortably on $2,500 a month, easily filling a fridge with produce and imported good from a "lavish" grocery store for just $30 a week. Fully furnished two-bedroom or three-bedroom homes start at $800 a month, while condos with beach views go for as little as $500 a month.
Mexico
If Costa Rica is a little too far, Mexico is the next best thing! Think palm-fringed beaches, sweltering jungles and exotic culture all within a comfortable distance from family and friends. Depending on the location, you can live extremely well on $1,500 to $3,000 a month, including rent, utility bills, and top-quality health care. Doctors speak English and if you're a legal resident, over the age of sixty, the public healthcare system is free.
History lovers can live in romantic Spanish-colonial cities like San Miguel de Allende or Cuernavaca, while sunseekers can head to the laidback villages along the Yucatán Gulf coast. If you're drawn to the mountains, you'll find very affordable country homes in the Colonial Highlands. However, what attracts people the most to Mexico is the colorful culture from bougainvillea filled plazas to flavorful food and vibrant and sensual festivals.
Ecuador
Do you envision a retirement filled with trekking, cycling, and all forms of outdoor pursuits? Consider retiring in Ecuador, where the Amazonian rainforest meets the towering heights of the Andean highlands and Galápagos Islands beckon. And because the country is so small, it's incredibly easy to see it all!
Ecuador ranks well as one of the best places to retire, thanks to its diverse array of affordable living options ranging from vibrant cosmopolitan cities to peaceful mountain villages and carefree beachside resorts. Many people choose to live in Cuenca, a colonial city with a great combination of North American comforts and Latin culture, but those seeking a country scene can move closer to the Andean corridor or along the Pacific Coast. Ecuador is one of the most affordable places to retire. A family of four can live without limitations on as little as $1,300 a month. Public transport is cheap and highly available.
Malaysia
Are you drawn to the Orient? A move to Malaysia may be in order. The Global Retirement Index ranked Malaysia as the fifth best place to retire in 2018. It scored high on affordability, medical care, healthy living, political stability and ease of visas. But, that doesn't even take into account the idyllic beaches, captivating cities, and ancient rainforests abundant with wildlife.
It really doesn't get much cheaper than Malaysia. With consumer and rental prices nearly 50% lower than North America, a couple can live comfortably on $1,500 a month or indulge in a life of luxury for $2,500 a month. One-bedroom apartments go for as little as $400 a month, while four-bedroom homes can be found at $700 month. Kuala Lumpur and Penang offer comfortable cosmopolitan living with the bustle of street markets and exotic cuisine while Langkawi and the Layang-Layang are favorites for an island life.
It's a foodie's paradise and golfer's dream surrounded by tropical islands and rainforests. What more could you want?
Spain
If you crave the sun, sea, and sand then a villa along southern Spain's Costa del Sol or Costa Brava is perfectly suited to you. The aptly named Costa del Sol—Coast of the Sun—is officially the sunniest place in Spain, boasting an average of 320 days of bright blues skies every year.
The country's Mediterranean climate, relaxed lifestyle, charming architecture and beautiful string of beaches have drawn retirees from across the globe, including a large community of British and Irish expats. But, there's still plenty of sangria to go around! You'll find glamorous seaside villas in Marbella and affordable pisos in the heart of Málaga to alpine retreats in the Pyrenees Mountains and chic living in San Sebastian.
Where will you Retire?
Deciding where you will retire is a big decision and should involve a great deal a research, preparation and short trial trips. Other top destinations include Panama, Portugal, Nicaragua, Colombia, and Peru.