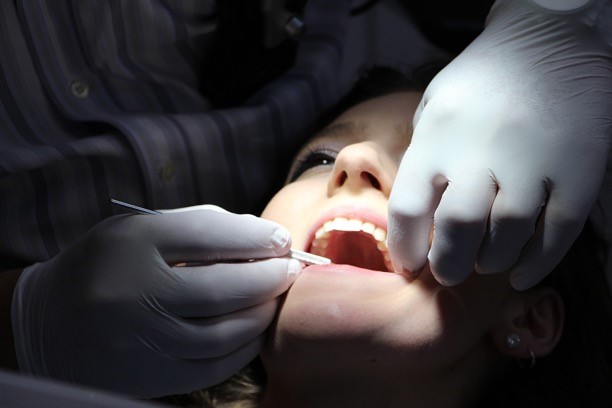 Most Americans value proper oral health and understand the need for regular dental check-ups. However, statistics from the American Dental Association show one in five adults put off seeing a dentist. And the primary reason won't surprise anyone who's paid a dental bill recently!
Unfortunately, the average American simply can't afford the recommended dental treatment. Medicare beneficiaries don't receive dental care, and very few state Medicaid programs include dental coverage. So, unless you're lucky enough to receive dental benefits through your employer or under a private health insurance plan, your options are limited to a dental discount card or a stand-alone dental insurance plan.
If you're feeling confused about the difference and want to know what's the best option for you, here's a breakdown of dental discount cards and dental insurance plans.
Dental Discount Cards
What is a Dental Discount Card?
Dental discount cards, also known as dental discount plans, are not insurance policies. They are membership-based clubs. You pay an annual joining fee and receive access to discounted services at participating dentists. The company negotiates lower rates with the dentist, just like an insurance company. However, you are responsible for paying 100% of the bill.
What Discounts Are Available?
Savings can range from 10% to 60%. However, the exact discount will vary depending on the procedure and the dentist's regular fees. Dental discount plans can be a good option if your health insurance or dental insurance policy maxes out at $1000. However, it's important to note that you cannot use a dental insurance plan and discount card on the same procedure.
Advantages of Dental Discount Cards
Typical dental discount cards have no annual caps, and there are also no reimbursement claims to file. Members simply pay the arranged discounted price for services when they receive them. Unlike, dental insurance plans, members can benefit from small discounts on cosmetic and orthodontic procedures. There are also no open enrollment periods so you can purchase a plan at any time of the year.
Disadvantages of Dental Discount Cards
You can only see participating dentists, which could get tricky if there are limited dentists in your area. Discount plans can have three month waiting periods and offer fewer savings on major procedures, such as root canals.
Dental Insurance Plans
What is Dental Insurance Policy?
A dental insurance plan is a contract between you and the insurance company. You pay monthly or annual premiums in exchange for specific dental benefits. A typical dental insurance policy offers what is known as "100-80-50" coverage. The insurance company covers 100% of preventative and diagnostic care, such as routine check-ups, cleanings and x-rays, 80% of fillings and root canals, and just 50% of complex procedures, like bridges and crowns.
How much can I expect to save on a dental insurance plan?
While dental insurance plans promise to cover a high percentage of your bill, most policies have a yearly benefit cap between $1000 and $1500 per year. This means that once the insurance company's payments reach the cap, you are 100% liable for any additional dental procedures or services that you may need. Considering the cost of a filling can range from $150 to $450, while the average crown sets you back between $875 and $1400, you can quickly deplete your annual dental allowance.
Advantages of Dental Insurance Plans
Dental insurance plans generally offer better savings on more complicated procedures. You may be able to get additional savings on a dental insurance plan through a group policy, such as with your employer.
Disadvantages of Dental Insurance Plans
Dental insurance policies can come with additional out-of-pocket-expense, such as deductibles, co-pays, and co-insurance. Under HMO plans you are also restricted to seeing certain dentists within the companies network. PPO plans can provide great flexibility and no waiting periods but have higher premiums.
Bottomline
The best option is to do some digging before you choose any insurance or discount pant. Remember, more expensive doesn't always equal better coverage. Take a close look at the rates for specific procedures and take into account premiums, deductibles, and benefits caps. Dental discount plans may provide greater savings, but you'll want to find one with numerous dentists in your area. If you have a dentist you prefer, speak with them first to found out what types of discounts they accept.