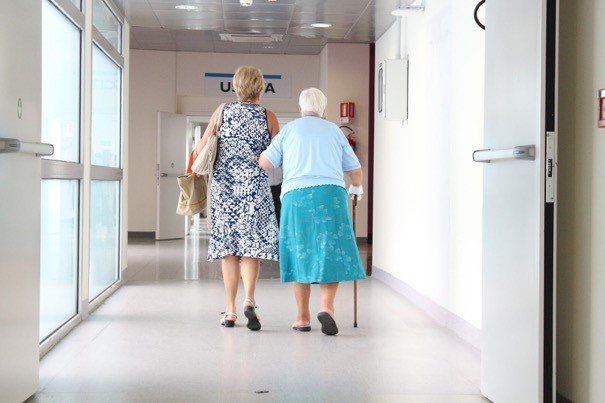 According to a 2017 report by Genworth, a staggering 70% of Americans aged 65 years or older will require some form of long-term care. This is a worrying statistic when you consider the rising cost of long-term care facilities. Currently, a private room in a long-term care facility will set you back $97,000 per year, while hiring an in-home health aid will cost $49,000 per year.
If you're wondering whether you'll be covered for long-term care through Medicare or Medicaid, we've got all your questions answered below.
Does Medicare cover long-term care services?
Medicare only covers a portion of short-term stays in pre-approved skilled nursing facilities for people aged 65 or older under the following conditions:
You have stayed in hospital as an inpatient for at least three days.
You are admitted to a nursing facility within 30 days of leaving the hospital.
You are expected to recover from the condition and require skilled nursing or physical therapy services.
If your condition is unlikely to improve, it is considered a chronic situation and Medicare will no longer pay for long-term care services.
How much of my stay in a long-term care facility does Medicare cover?
Medicare covers a percentage of your stay in a skilled nursing facility for up to 100 days. It will cover 100% of the first 20 days. However, for the remaining 80 days, you are required to pay a daily copayment ($164.50 as of November 2017). Medicare pays the remaining balance until you reach 100 days, after which you are required to pay the full cost of your stay.
Are there any exceptions?
In some cases, Medicare covers long-term care services for people with medical conditions that are unlikely to improve, such as Parkinson's disease, stroke, Alzheimer's disease and multiple sclerosis and motor neuron disease.
Does Medicare cover custodial care services?
Medicare does not cover custodial care services. Also known as "personal care", custodial care helps you complete daily activities such as eating, bathing, dressing, using the bathroom, getting in and out of bed and moving around.
Does Medicaid cover long-term care services?
Unlike Medicare, Medicaid covers a range of long-term care services. It pays for long stays in skilled nursing facilities and assisted living facilities, as well as in-home nursing visits and personal care assistance. However, many people do not qualify for Medicaid as their income and assets are above the threshold.
Medicaid is a joint federal and state government initiative. Therefore, the services covered and eligibility requirements differ state by state depending on their budget. For example, some states cover assisted living services, while others don't.
Do I qualify for Medicaid?
Medicaid is a program designed to help low-income people finance their healthcare. Generally speaking, you will not qualify for long-term care services under Medicaid if your assets value more than $2,000 (minus your home and car). Also, if Medicare discovers you have donated or transferred your assets to a spouse (greater than $120,000) within the last five years of your application, benefits will be withheld for a period of time.
Do I automatically qualify for long-term care services if I'm covered by Medicaid?
If you are eligible for Medicaid, your state government will undertake further functional assessments to determine whether you qualify for long-term care services. We suggest contacting your State Medical Assistance office for further information on your Medicaid eligibility and if you qualify for long-term care services.
Can I qualify for both Medicaid and Medicare?
Depending on your state, it may be possible to qualify for both Medicare and Medicaid. Currently, twelve states offer dual-eligibility and 11 million Americans aged over 65 qualify.
Do you have any Additional Questions?
If you have any further questions on Medicare, Medicaid and long-term care insurance, contact us to find out more.