Health Insurance - Washington and Oregon
We'll Do the Work - You'll Get the Benefits You Need
Health Insurance in Washington & Oregon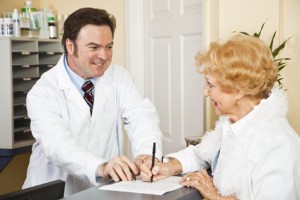 We are here to make it all make sense!
It doesn't matter if you're shopping for supplemental health insurance, health insurance for the self-employed, health insurance for families or Medicare supplemental insurance, having an expert in health insurance options on your side is important!
Health insurance laws are changing quickly these days and as Your Insurance Gal, it is my job to make sure I know all of your options around health insurance in Oregon and Washington.
If you are an employer you may be considering bringing group health insurance to your employees. If you are an entrepreneur you may need coverage for the self-employed. Are you a full time student? Health insurance for students is available and cost effective. For those looking at those magic numbers 6 and 5 side by side this year … it's time to start considering all of your Medicare supplement options.
Whatever your health insurance needs are, I'm looking forward to spending some time helping you review your choices.
Health Maintenance Organizations (HMOs) and Exclusive Provider Organizations (EPOs)
HMOs and EPOs may limit coverage to providers inside their networks. A network is a list of doctors, hospitals, and other health care providers that provide medical care to members of a specific health plan. If you use a doctor or facility that isn't in the HMO's network, you may have to pay the full cost of the services provided.
HMO members usually have a primary care doctor and must get referrals to see specialists. This is generally not true for EPOs.
Preferred Provider Organizations (PPOs) and Point-of-Service plans (POS)
These insurance plans give you a choice of getting care within or outside of a provider network. With PPO or POS plans, you may use out-of-network providers and facilities, but you'll have to pay more than if you use in-network ones. If you have a PPO plan, you can visit any doctor without a referral.
If you have a POS plan, you can visit any in-network provider without a referral, but you'll need one to visit a provider out-of-network.
High Deductible Health Plan (HDHP)
High Deductible Health Plans typically feature lower premiums and higher deductibles than traditional insurance plans.
If you have an HDHP, you can use a health savings account or a health reimbursement arrangement to pay for qualified out-of-pocket medical costs. This can lower the amount of federal tax you owe.
Catastrophic Health Insurance Plan
A catastrophic health insurance plan covers essential health benefits but has a very high deductible. This means it provides a kind of "safety net" coverage in case you have an accident or serious illness.
Catastrophic plans usually do not provide coverage for services like prescription drugs or shots.
Premiums for catastrophic plans may be lower than traditional health insurance plans, but deductibles are usually much higher.