Medicare Supplement Plans
What Are They?
If you are considering Medicare Supplements in Washington or Oregon please contact Your Insurance Gal Stacey L. Johnson for a free consultation at (360) 771-1155. Stacey will help you make the smartest choices when it comes to enrolling in Medicare Advantage Plans.
Medicare supplement plans pick up where Medicare leaves off. Medicare supplement plans are intended to help you pay for what Medicare does not cover. Medicare pays for many, but not all, health care services and medical supplies. A Medicare supplement plan or Medigap policy, sold by private insurance companies, will help pay some of the health care costs that Medicare does not cover.
Some Medigap policies also offer coverage for services that basic Medicare doesn't cover, like medical care when you travel outside the U.S. If you have Medicare and you additionally purchase a Medicare supplement policy, Medicare will pay its share of the Medicare approved amount for covered health care costs. Your Medicare supplement policy will then pay it's share. Medicare doesn't pay any of the premiums for a Medicare supplement policy.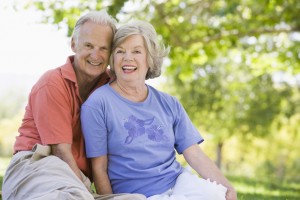 Every Medicare supplement policy must follow Federal and state laws designed to protect you, and it must be clearly identified as "Medicare Supplement Insurance." Medigap insurance companies can sell you only a "standardized" Medicare supplement policy identified in most states by letters. All plans offer the same basic benefits but some offer additional benefits. As an authorized agent representing several of the companies that offer Medicare supplement insurance in Oregon and Washington, Your Insurance Gal will help you review all of the features and benefits of each plan available to you so that you can make an informed decision. There is no charge or obligation to let us help you review your options.
Medicare supplement plans are standardized so that plans identified in most states by a certain letter (A through N) include the same benefits regardless of where you get that plan. Although every Medicare supplement plan F, for instance, has the same coverage, you may find it offered at very different prices. That's why it is so important to compare premiums from different insurance companies.
Your Insurance Gal works with several of Oregon and Washington's leading providers of Medicare Supplement Plans to help you find the best rates available.
Below are some notes to consider when shopping for Medicare supplement plans:
Coverage for one individual: Medicare supplement plans only cover one individual, so you and your spouse will need separate policies.
Preventive health care covered: Medicare pays 100% of doctor services that are considered to be preventive because they've been shown to prevent health problems. If your doctor accepts Medicare's approved amount, you pay nothing for such services.
 When to get a Medicare Supplement Plan: During a six-month period that begins on the first day of the month in which you become 65 and you are enrolled in Part B, your application for a Medigap Plan is guaranteed to be accepted regardless of your health problems. You may switch to a different plan during this time, and guaranteed acceptance also applies to the application for the other plan.
After this open enrollment period expires, insurance companies are not required to accept your application for a Medigap Plan, but certain states provide additional periods of similar open enrollments. Insurance companies may also randomly offer types of open enrollment, but these may include certain restrictions.
If you're under 65, federal law does not require that insurance companies accept your application for a Medigap Plan, but certain states do have that requirement.
You may also be guaranteed that your application will be accepted outside of your period of open enrollment if you lose your health coverage. If you are more than 65 years of age, this guarantee applies to Medigap Plan A, B, C, F, K and L. If you are under 65, this guarantee applies only to Medigap Plan A. Generally, this guarantee only lasts for 63 days from the date that your coverage ends or the date of the notice that your coverage is ending.
There is also an open enrollment period each year from October 15–December 7. During this time you can review your existing policy and the plans available from other companies and make changes if you wish.