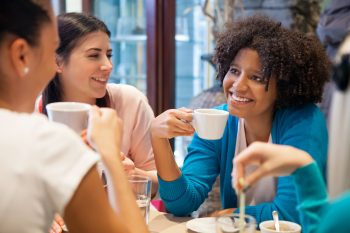 This time of year gets us thinking about spending time with our friends and family. Here at YIG we thought it might be fun to research and share some of the resources available to Vancouver  / Clark Countay WA area residents to keep up with what's happening in and around Clark County to help you plan your schedules!
The City of Vancouver has an online calendar where they offer classes and list events for various organizations: https://www.cityofvancouver.us/calendar.
Want to get to know your neighbors, help re-unite local lost pets, see who's having a garage sale or other event in your neighborhood? Nextdoor is a private social media site that is targeted specifically to neighbors! It is a great way to keep up with what is happening in your own backyard! You have to actually live within a certain distance in order to see the posts / information posted for a given neighborhood. Many neighbors use it to start neighborhood gatherings, communicate important news or just ask questions about things they see around them but don't understand: https://nextdoor.com/
Looking for dining out ideas? How about the Columbian's Dining Out blog? http://www.columbian.com/news/life/dining-out/
Have friends or family coming in for the holidays? Keep them busy! Visit Vancouver seems to do a pretty good job of posting current events for the area as well: https://www.visitvancouverusa.com/events/
Clark County Live can be a little challenging to navigate, but we did find they keep their events up to date pretty well and you might find local resources here too. It looks like they are encouraging local deals so who knows! https://clarkcountylive.com/
This is just a few of the fun web resources we discovered. Our true objective with this post is to encourage our clients to remember that the way to have a better community is to participate locally. Traveling far and wide is fun, but at the end of the day it's interacting with friends and neighbors on a daily basis that has the most impact on the quality of our lives.
Do you have some other recommendations? Message us on Facebook or send us an Email.