When it comes to medicare supplements, open enrollment is the most important time of the year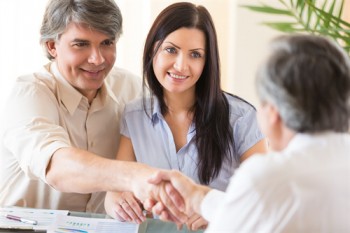 Choosing to work with an insurance broker during open enrollment will help you to analyze your current plan and compare it to other plans that might be available to you. Insurance consultants (agents and brokers) can help you find the right plan for your current situation during open enrollment.
You are not required to have a health insurance broker in Vancouver WA or anywhere else in Washington or Oregon. However, it might make insurance shopping a lot less stressful if you choose to work with one.
Open enrollment usually starts in the month of October and ends by Mid-January of the following year. It is best to schedule an appointment with your insurance broker as early in the open enrollment season as possible so that you have plenty of time to review your options.
Insurance brokers and agents do not charge the client (the person or family needing insurance) for their consulting services. It is a broker's job to match the products they represent to your needs. It is also their job to help you determine exactly what your health insurance or other insurance needs might be, now as well as in the future. The advantage to choosing an independent health insurance broker is that they have the freedom to explore multiple lines of insurance and share with you the advantages and disadvantages of each insurance company in their portfolio that you might want to consider for your health insurance needs.
Many people are surprised to learn that insurance brokers do not charge the customer for their services. An insurance broker will often spend several hours consulting with someone that is looking for new or replacement health insurance, but they do not get paid for that time until and unless they prepare and present to you a solution that makes you feel comfortable, that meets your financial situation and will provide you the insurance support you are hoping for.
The team at Your Insurance Gal spends many hours scouring the current offerings from each insurance company that offers medicare supplemental insurance. That way they can share the information with you that you will need in order to make the best decision for your supplemental health care plan.
Remember, you do not pay money to your insurance broker. Financial transactions are made between the insured and the insurer. The broker may submit your check or provide the insurance company your payment details but the broker does not take any payment from you for themselves.