It is easy to just wait to see your doctor until something is clearly wrong with your health. We all know that there is an endless list of shots and screenings we could get to help us stay healthy though. Every doctor seems to have differing opinions on what is important. So how do you choose?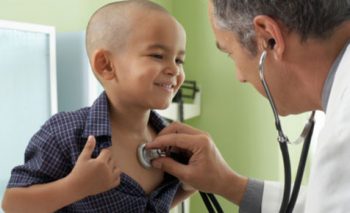 If you have a trusted primary doctor they are the first person you should ask about preventive health care. Your Medicare plan might have a preventative care plan for you. Or if you have a genetic risk to any particular health problems, know those specific preventive measures. If you're still not sure where to go from there, here is a simple list of preventive care ideas for Men, Women, and children. Ask your doctor about the things on this list that might apply to you.
For Men:
Abdominal aortic aneurysm one-time screening: test for men ages 65-75 who have smoked at any point in there lives.
Colonoscopy: ages 50 and up every 10 years.
For Women:
Anemia screening: on a routine basis
Breat Cancer Screening: Ages 40 and up
Urinary tract or other infection screening: Women of all ages
For everyone:
Blood pressure screening: ages 18-40 check every 3 to 5 years.
Cholesterol Screening

All men age 35 and older
Men ages 20 to 35 who have heart disease or risk factors for heart disease
Women age 20 and older who have heart disease or risk factors for heart disease

Colorectal cancer screening: anyone ages 50 to 75
Depression Screening
Diabetes Screening: anyone ages 40 and over
Diet Counseling
Keep up on vaccinations

Diphtheria
Hepatitis A
Hepatitis B
Herpes Zoster
Human Papillomavirus (HPV)
Influenza (flu shot)
Measles
Meningococcal
Mumps
Pertussis
Pneumococcal
Rubella
Tetanus
Varicella (Chickenpox)

Lung cancer screening:  for adults 55 – 80 at high risk for lung cancer because they're heavy smokers or have quit in the past 15 years
For Children:
Autism screening: for children at 18 and 24 months
Blood pressure screening for children ages: 0 to 11 months, 1 to 4 years , 5 to 10 years, 11 to 14 years, 15 to 17 years
Developmental screening: for children under age 3
Fluoride chemoprevention supplements: for children without fluoride in their water source
Hematocrit or hemoglobin screening: for all children
Hemoglobinopathies or sickle cell screening: for newborns
Vaccines to consider for children:

Diphtheria, Tetanus, Pertussis (Whooping Cough)
Haemophilus influenzae type b
Hepatitis A
Hepatitis B
Human Papillomavirus (PVU)
Inactivated Poliovirus
Influenza (flu shot)
Measles
Meningococcal
Pneumococcal
Rotavirus
Varicella (Chickenpox)

Vision screening: for all children
It is in everyone's best interest to focus on preventative care so it is likely that your insurance plan has some great coverage for these procedures. If you are unsure what your coverage is contact your agent! We would love to help you focus on your health.