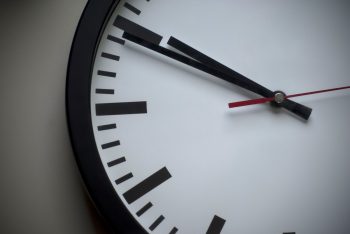 If you missed the Open Enrollment Period for 2018, don't stress, you may still be able to lock down a credible healthcare plan. While the deadline has passed for most Americans, the door is still open to millions who qualify for a Special Enrollment Period (SEP) as part of the Patient Protection and Affordable Care Act.
The Special Enrollment Period is a specific life event that allows you to change your health care plan outside of the Open Enrollment Period.
Depending on your circumstances, you may be eligible under the following examples:
You were recently married or divorced.
You're a new parent through birth or adoption.
You moved to a new address outside your Part D plan's service area.
You became a U.S. citizen or moved back to the United States after living overseas.
You moved out of a skilled nursing facility or long-term care home.
You turned 26 and are no longer covered under your parent's plan.
Your prescription drug coverage was lost through job change, death of spouse or other circumstance no fault of your own.
Your Part D plan no longer offers coverage, fails to provide benefits in a timely manner, or misled you about what benefits you would get.
You qualify for or no longer need Extra Help services, State Pharmaceutical Assistance Program (SPAP), an All-inclusive Care for the Elderly plan (PACE), Special Needs Plan (SNP)
Before applying for a Special Enrollment Period, you should know that:
A SEP typically lasts 60 days starting from the "trigger event."  If you fail to enroll in a plan during the 60-day window, you must wait until the next Open Enrollment Period, which begins October 15th, 2018 for coverage in 2019.
Depending on your circumstances, you may be asked to provide evidence to prove your eligibility for a SEP, such as a marriage certificate, birth certificate, or rental agreement. Requested documents must be sent to Medicare before receiving your coverage. We recommend picking a plan before submitting your documents. Once you have chosen a plan, you have 30 days to send your documents.
Not everyone needs a qualifying life event. If you're a Native American or Alaskan Native, or you're eligible for Medicaid, Extra Help, or the Children's Health Insurance Plan (CHIP), you're granted continuous open enrollment. This means you can change your health care plan at any time of the year, regardless of whether you qualify for a SEP or not.
When you switch a Medicare Advantage plans using a SEP, your previous out-of-pocket medical expenses will only transfer to the new plan and contribute towards your annual Maximum Out-of-Pocket (MOOP) limit if the new plan is offered by the same company. Ensuring your new insurance provider will credit your out-of-pocket costs could save you a great deal of money as you will reach your MOOP faster, at which point your insurance company begins covering 100% of your medical expenses.
If you use a SEP to change an, your Part D Prescription Drug plan both the total retail value of your drug purchases and your total out-of-pocket drug expenses (TrOOP) will transfer to your new Medicare Part D plan.
Review your Health Care Needs
Healthcare needs can change quickly and unexpectedly. Do yourself and your family a favor and consider where you think you'll be in 6 months or a year's time. Do you think your current healthcare plan will do the job? Does it cover the expected and the unexpected? Most importantly, save yourself the hassle and don't forget to make any necessary changes by the Open Enrollment Period deadline of December 7th.