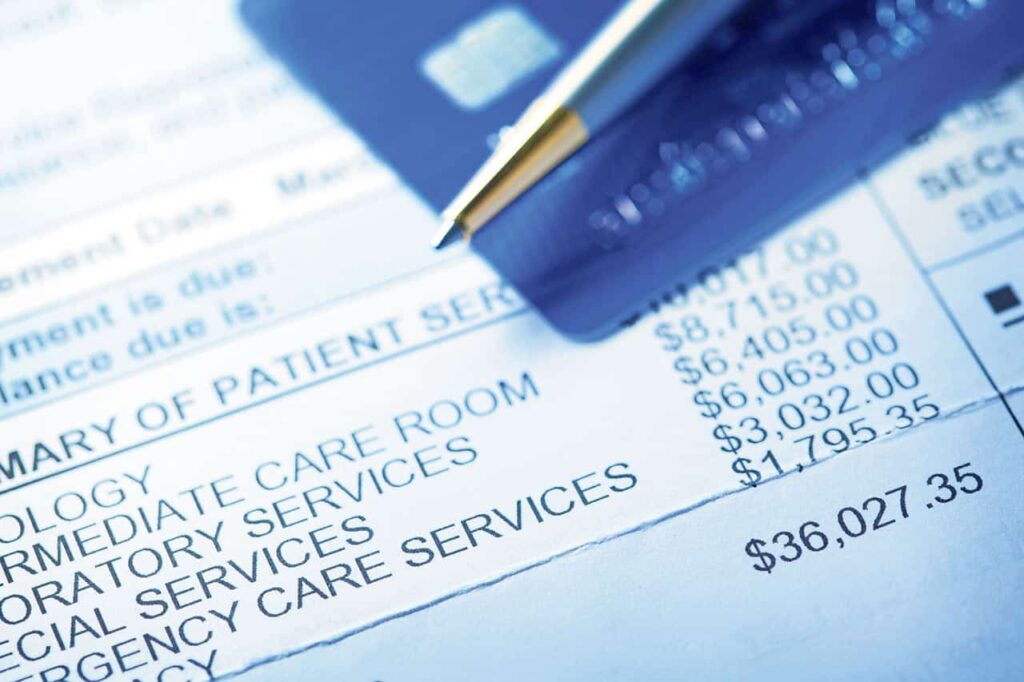 It's a sinking feeling most of us have felt before. A few weeks after some lab tests at the doctor, you get a bill in the mail that's MUCH higher than you were anticipating. If you've experienced sticker shock with your medical bills, you're not alone. These big surprise bills can affect your retirement plans, home buying power, foreclosure risk, and overall quality of life. And the worst part: they're often due to something avoidable like getting out-of-network care.
Nearly all insurances contract with specific doctors and hospitals in what's called a network. In general, your insurance company wants you to see the medical providers that they've contracted with, and seeing a doctor outside of your plan's network can result in medical bills either being covered at extremely low rates or not at all.
Finding a doctor in-network can feel like taking a shot in the dark, but it doesn't have to! Take a tip from Stacey Johnson, a local Vancouver independent agent who's been in the insurance business for the past fifteen years. There are a lot of resources available to help you stay within your insurance company's network. If you're ever in doubt on whether the doctor you're seeing is covered or not nearly all companies have an online provider directory listed on their websites. You can also try calling your insurance agent or better yet the member services number listed on the back of your insurance card to check!
You can also avoid sticker shock at the pharmacy by brushing up on your knowledge of the prescription drugs you're taking and finding ways to shop smart like purchasing your daily medications in a 90-day supply. Every drug covered by your plan is identified and categorized in a special list called a formulary. Formularies are organized by tiers which are categorized by drug type like generic and brand name medications. In general, the higher the tier, the more expensive the drug and your co-pay. If you find yourself shelling out big bucks at the pharmacy, it could be that one or more of your medications aren't on your plan's formulary. If this is the case, there is a process in which you can ask your insurance company for an exception. Your insurance agent or your insurance company's customer service department can help you work with your doctor to facilitate this request.
If you think you may be paying too much for your prescription drugs, there's a couple of different things you can try. First, you can call your agent or the customer service number on the back of your insurance card to ask what tier your specific drug is on and what the copay for that tier is. Your broker can also teach you how to navigate online drug formularies, which will show you what tier your drug is on as well as cheaper alternatives. If there are more affordable generic versions of your medication available, it may be worth a talk with your doctor to see if changing your prescription is right for you. If your medication's generic or alternative versions aren't a good fit for you, you can also try getting in touch with your drug's manufacturer to see if they offer any discount programs.
Finally, if you end up in the coverage gap remember to be a smart shopper for your medications! Like just about any other product, different pharmacies charge different prices for
the same medication. Consider using sites like GoodRX.com to compare what your local pharmacies are charging. You can also use GoodRx to get free discounts on your drugs. Your agent can help you compare your options and shop smart for the best rates.
Medical debt is something that can heavily complicate your life, but it can often be avoided with some foresight! A local broker like the agents at Your Insurance Gal Agency who knows your area's hospital networks and pharmacies can be an excellent guide to helping you find less costly, in-network options for your medical care and your prescription drugs.
Your Insurance Gal Agency
Open 8am to 5pm Monday – Saturday
113 NE 92nd Ave, Vancouver, WA 98664
Website: YourInsuranceGal.com
Phone: (360) 771-1155