Things to know about Vancouver WA health insurance for families:
Everyone knows they need to have health insurance to cover their family. Studies show that those who do not have health insurance are less likely to receive the appropriate care when it is needed. The main difference between an individual health insurance policy and a family insurance policy is how the deductible is structured. The deductible is the amount that the insured person is required to pay before the insurance company begins to pay. The best family insurance plans are the ones that have separate deductibles for each family member, and then a family deductible.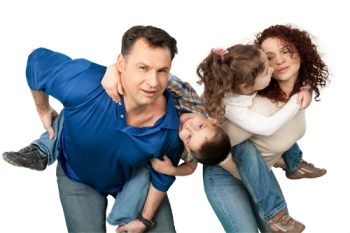 Another thing you'll want to consider is whether the insurance company prices the policy at a set family rate, or according to the number of people in the family. If you have a small family, it may be less expensive to buy a policy where you pay by the person.
When looking for a family insurance policy, be sure to find one that has strong preventive care benefits with little or no co-pays. Preventive care is a must especially for children.
Remember, it is possible to find a Vancouver WA health insurance plan that is affordable. You need to know what to look for and have a basic understanding of how health insurance works. At Your Insurance Gal we are experts at explaining all the particulars of family health insurance as well as individual insurance, group insurance, Medicare, Medicare supplements, life insurance, and disability insurance. Call for your free consultation.