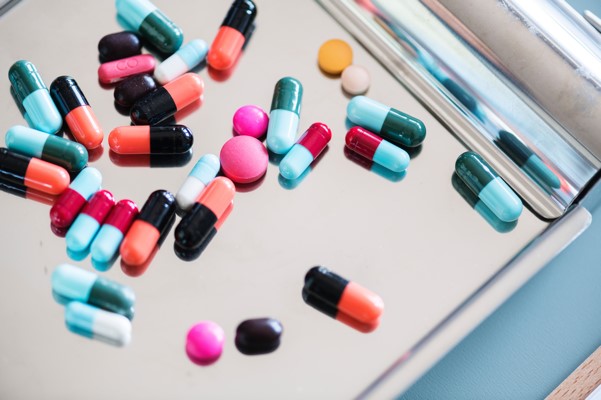 The 'Doughnut Hole' in Medicare's prescription drug coverage will close a year earlier than expected due to a new Budget Act signed by President Trump last fortnight. The deal will bring much-needed relief to Medicare beneficiaries who pay high out-of-pocket costs for prescription drugs. Our goal for those that need Medicare in Vancouver, WA is to help you get the best value for your money. this means understanding the ins and outs of Medicare coverage, including "The Doughnut Hole".
What is the 'Doughnut Hole'?
Currently, beneficiaries of Medicare Part D save each year on their prescription drugs until they reach the 'doughnut hole,' during which they are required to pay more, despite continuing to pay premiums.
The doughnut hole, also called the coverage gap, begins once the total cost of prescription drugs exceeds the coverage limit, which in 2018 is set at $3,750. During the doughnut hole, beneficiaries are required to pay 44% of the cost of generic drugs and 35% of brand-names drugs. Once out-of-pocket cost exceeds a threshold of $5,000, the doughnut hole ends, and beneficiaries pay just 5% of prescription drug costs until the end of the year.
Changes to Take Place in 2019
Under the Affordable Care Act, Medicare has been phasing out the doughnut hole. Since 2010, discounts on prescription drugs have increased each year with the intention of ultimately closing the gap in 2020. However, thanks to Trump's recent signature, the gap will close a year ahead of schedule.
According to the new budget deal, Part D beneficiaries will pay just 25% of their prescription drug costs from the time they enter the coverage gap until out-of-pocket costs reach $5100. After which recipients effectively leave the doughnut hole and enter the catastrophic coverage phase, during which they pay just of $3.40 for generic and $8.50 for branded drugs (or 5% of the retail cost, whichever is higher). As Medicare beneficiaries generally receive 75% discount off their medications before entering the doughnut hole, this effectively eradicates the gap.
The phasing out process was achieved through discounts that gradually increased each year for prescription drugs purchased while in the coverage gap. Discounts expenses were passed on to pharmaceutical companies, who under Trump's newly signed budget, will bare 70% of brand-name drug cost for Medicare beneficiaries.
How to Avoid Medicare Part D Coverage Gap in 2018
Beneficiaries will not enter the doughnut hole in 2019 if they spend (on average) less than $313 per month of prescription medications.
Individuals can avoid the coverage gap if they qualify for Extra Help (Low-Income Subsidy), which is a program designed to reduce Medicare Part D costs for people with low income. Check your state's Medicaid department to see if you qualify.
Individuals that don't qualify for Extra Help can still participate in a state assistance program.
While the majority of Medicare Prescription Drug plans and Advantage Prescription Drug plans include the coverage gap, some offer additional coverage, with costs varying plan by plan.
How Will the New Changes Impact You?
The new changes should come as pleasing news to Medicare recipients, particularly senior and low-income earners with high prescription drug expenses. If you're wondering which Part D plan is right for you, we can help compare the  plans available to you just complete a quick set of questions and we will give prepare a custom comparison for you to review. There is never a fee or obligation to purchase through us.