More about how Medicare works for you:
One of the great features of Medicare is the wellness visits that are part of your benefits as a Medicare recipient. If you have Medicare Part B, then you are eligible for these services. While the initial preventative visit and the annual wellness visits are free of charge, your doctor may do additional tests or other services that are not covered as part of the wellness visit, and this would require you to pay out-of-pocket for those services. Your Medicare insurance type will determine what is covered.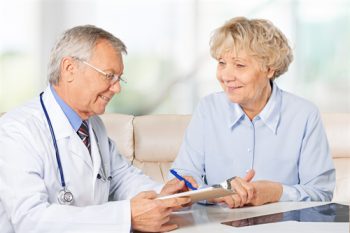 Within your first 12 months of Medicare coverage, you can schedule your introductory visit with your doctor. He or she will go through a checklist of things including your medical history, vaccinations and screenings you've had. The doctor will also complete some basic tests for things like vision, blood pressure, weight and BMI. You and your doctor will then create a plan for managing your health care.
After you've had Medicare Part B for at least 12 months, you can schedule yearly wellness visits to your doctor, where you can update the prevention plan as needed. Your physician will have you complete a Health Risk Assessment form, giving your provider a clearer idea of where your health care needs are in certain categories. This is all done to proactively prevent disease and disability as much as possible.
For more information about Medicare Advantage Plans, contact Your Insurance Gal and talk to one of our insurance experts.